Crew Bios
Myrna Johnston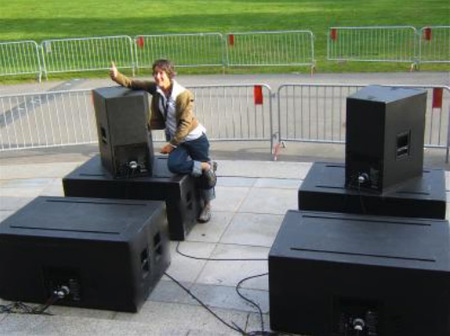 Company founder Myrna Johnston has been a live sound engineer since 1974. She has worked extensively in Boston venues for over 3 decades and has toured the US and Canada with a variety of artists.
Dana Filloon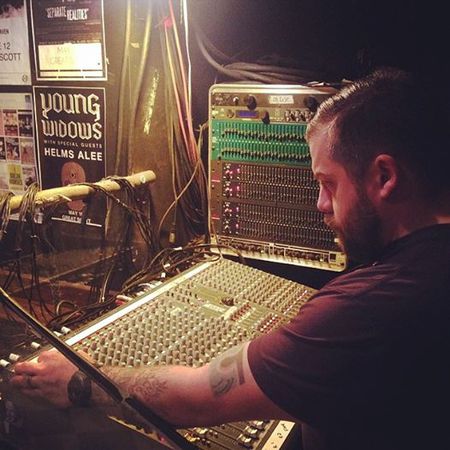 Dana is a senior member of MJAudio - he has been an integral part of the crew since 2002.
When not working as a sound engineer he is a drummer extraordinaire with the group JUNIUS
Shelley Jennings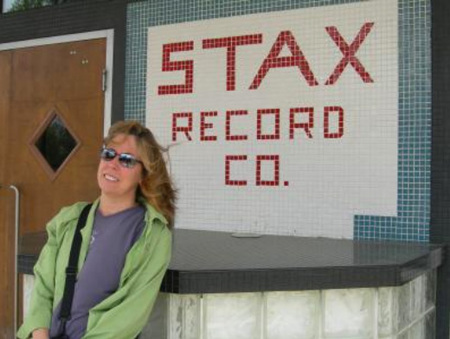 Shelley is a licensed electrician and musician and room designer.
She heads the installation project department.


Ryan Klann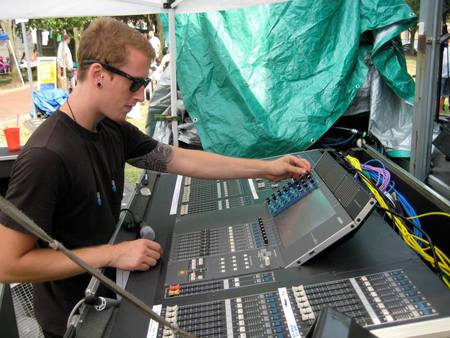 Ryan got his Bachelor's degree from Ohio University while majoring in Audio Productions with a Music Theory minor. After college, Ryan worked in several venues in Cleveland Ohio as a Front of House and Monitor Engineer. Being full time with MJ Audio since 2011, Ryan handles the day to day business of advancing shows, managing the shop, scheduling crew, and working most shows.
Moira Shea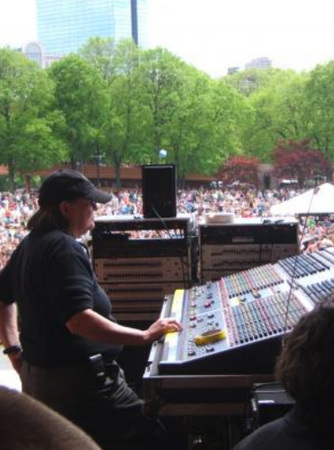 Moira is a live sound and touring engineer with 30 years experience. She also runs the electronics maintenance and repair shop at MJA.



Alex Hug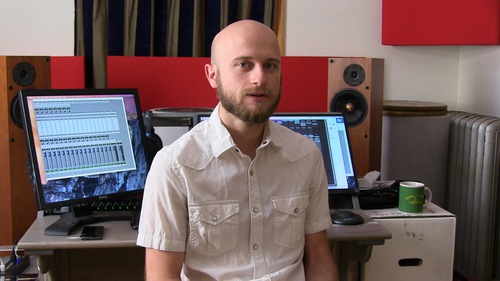 Alex is a recording, mix, editing, and mastering engineer for live and studio recording projects. Alex is capable of providing support for projects of varying scope – from archival sound and video to full album productions.
As a designer, he has implemented audio-over-IP and acoustic systems in the New England area. In 2014, he designed and installed the acoustic and music systems at Riverwalk Music Cafe and Bar in Nashua, which in 2015 received the accolade "Best New Music Venue in New Hampshire" by New Hampshire Magazine.
Dev Ray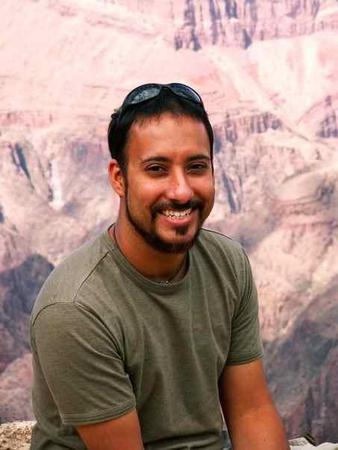 Dev Ray has worked both on and off the road, on many different sides of the music industry. From being a producer/engineer in the recording studio and teaching audio at Boston University's Center for Digital Imaging Arts, to being a live sound engineer, tour manager, publicist, booking agent, guitarist and bassist. A graduate of the University of Rochester & Eastman School of Music, he then studied Music Production and Engineering at Berklee College of Music, graduating in 2004.

After Berklee, Dev spent six years touring and multi-tasking as he crisscrossed the country. In 2009 he began teaching, and in 2010 began working with MJ Audio. Dev continues to be a studio rat and also works for the Boston Symphony Orchestra, Berklee College of Music, and many other companies. He is also on the Board of the North American Federation of Guitar Circles, where he works with Robert Fripp and others to put together various Guitar Circle courses and tours.
Brian McCoy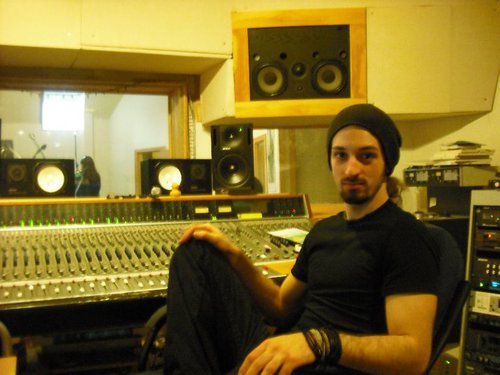 Live sound and recording engineer extraordinaire.