Celebrity Series Diamond Gala
Saturday, April 12, 2014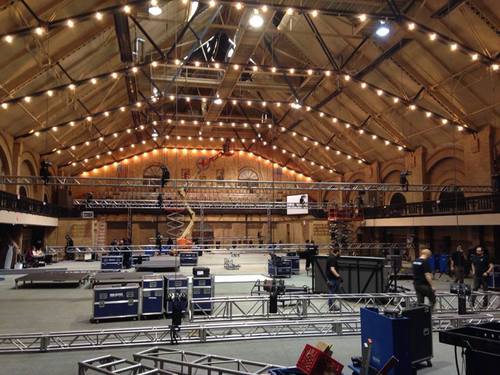 April has flown by, and with shows almost every weekend we have been busy!
One of the highlights of this month was being a part of the Celebrity Series 75th Anniversary Diamond Gala. The Park Plaza Castle was transformed for the evening, with three separate spaces for cocktails, dinner, and desert; we provided the sound reinforcement and engineers for each room!
The whole MJ Audio team was a huge part of the success of the evening - working with a flash mob, video systems, aerialists, and the amazing band The Hot Sardines. Even our office manager was a part of the event, and played one of the street pianos during dinner!
Hope you enjoy our photos from a truly amazing evening!