Company Information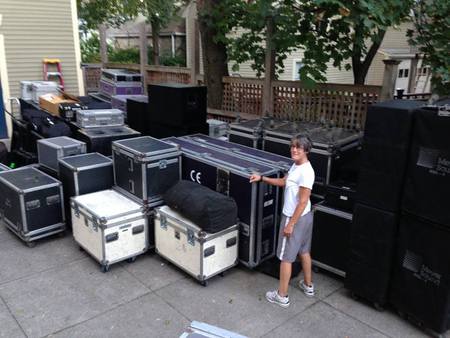 Professional sound reinforcement since 1974
Myrna's career in sound reinforcement began in 1974. She worked with Boston area sound companies until 1983, at which time she began her own business. Her approach to providing sound systems comes from having more than thirty years of live sound engineering experience in a variety of settings. She has engineered at Carnegie Hall in New York City and Symphony Hall in Boston - in addition to other premier venues across the country. She has also engineered many corporate events where spoken word was the most important component. From humble beginnings using an EV entertainer system and a 1968 VW bus, MJA has become the finest audiophile music and performance company in the Boston area.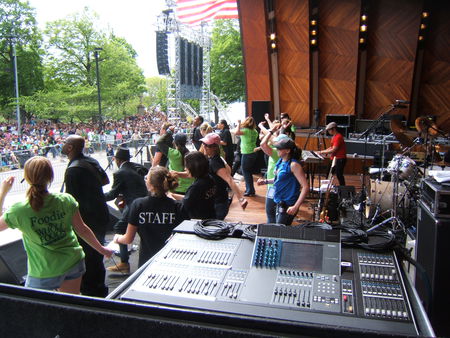 MJAudio is a full service live sound company
We are a full service live sound company and provide quality systems for small to large events. We work extensively in music, theatre, and all types of live performance - including corporate events needing top quality speech enhancement. We also offer lighting systems, band gear, and instruments. We have done permanant installations in restaurants, theatres, and university lecture halls. Our staff includes many experienced engineers.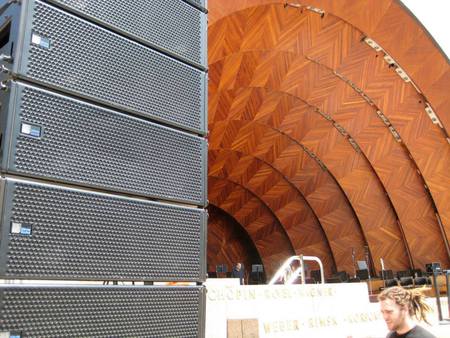 The highest quality systems for each venue
We aspire to provide the highest quality and most appropriate system for each venue, artist, and budget. We are known for our friendly, competent, and flexible crew. Our engineering staff includes many musicians who are sensitive to the performance environment and its demands.